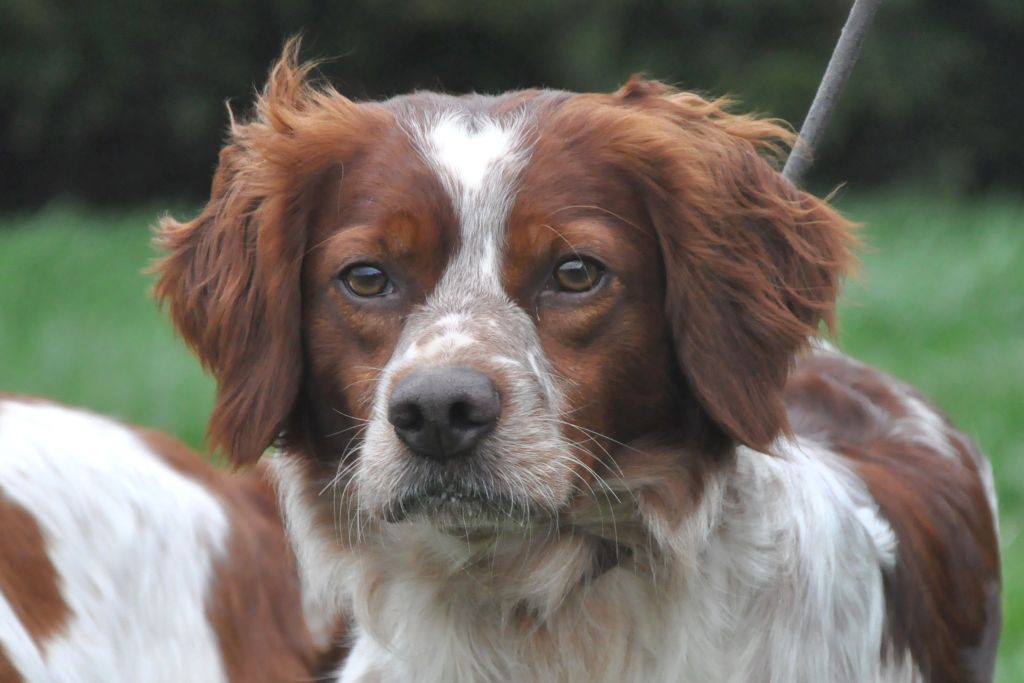 24 Mrz

Welpen Mai 2017: A Trip to France in march

Welpen Ende Mai 2017!? / Puppies in the end of may 2017!?

Zusammen mit Greta vom Junkenhof haben wir den jungen französischen Trialer Jocker de Trémouard, HD A, (Etna de Trémouard CH CS – LUX 4/6 x Best de la Source aux Perdrix CH A CH P 6/6 ELITE A) mitten in der Französischen Field-Trial-Saison in der Nähe von Amiens (Nordfrankreich) besucht. Bei beiden war es sozusagen Liebe auf den ersten Blick und nun warten wir gespannt, ob Ende Mai Welpen geworfen werden.

Jocker hat sich beflügelt von seinem Liebesabenteuer am nächsten Tag beim Field trial mit einem Excellent platziert. Sein Ausbilder Guilduin Houy und seine Besitzerin Sandrine Flaux waren genauso begeistert wie wir!

Together  with Greta vom Junkenhof we´ve visited Jocker de Tremouard during the Field-Trial-season in the north of France in Amiens. Greta and Jocker have fallen in love immediately and now we are hopefully looking forward to puppies in the end of may.

Jocker enjoyed his love adventure so much that he has been placed with an excellent in the field trial next day. His handler Guilduin Houy and his owner Sandrine Flaux have been very satisfied with the multifunctional Jocker this weekend! We, too!